World Wide Menu offers their clients with contemporary, unique and highly designed aspen menu covers which can be customized according to customers' specifications, for example, by executing embossing work with logos. These covers are mainly created in brown shades of different colors creating a decent appearance overall. The materials used in its construction are highly durable and guarantee of easy maintenance and handling. A refined appearance is formed with top class designing of these menu covers.

We have added this collection recently in our Elite section. Our newly updated menu covers are appreciated by our clients as these are created through innovation and passion. We conduct market analysis and research on the demands of high standards restaurant and dining areas, and work dedicatedly towards fulfilling their exact needs. By doing this, their needs are also fulfilled and we also get an opportunity to generate novelty and add in our collection. Therefore this develops a win-win situation both the sides.
Thses products are composed of genuine wood and do not possess stained finish. These are smooth and sleek. Mahagony, Cherry, Walnut and Oak are four colors that compose the front and back panels and spine is toned with the material of your choice. These bear finest finishing with laser etching. We create a wide variety of aspen menu covers with many color swatches, sizes, styling, textures and shapes as discussed below:
Our Wooden Menu Boards are Solid Wood. Not a Particle Board. We have many choices of Wood and Finishes. There are many sizes as well to choose from, including Custom Sizing.
The Clip Boards are available with an assortment of sizes, styles and colors of Metal Clips.
Rubber Band Boards have many different Colored Bands to choose from.
Table Tents, Check Presenters are also available to complete your presentation.
Our Wooden Menus are Laser Etched with your Logo and we offer an assortment of Color's for the Logo.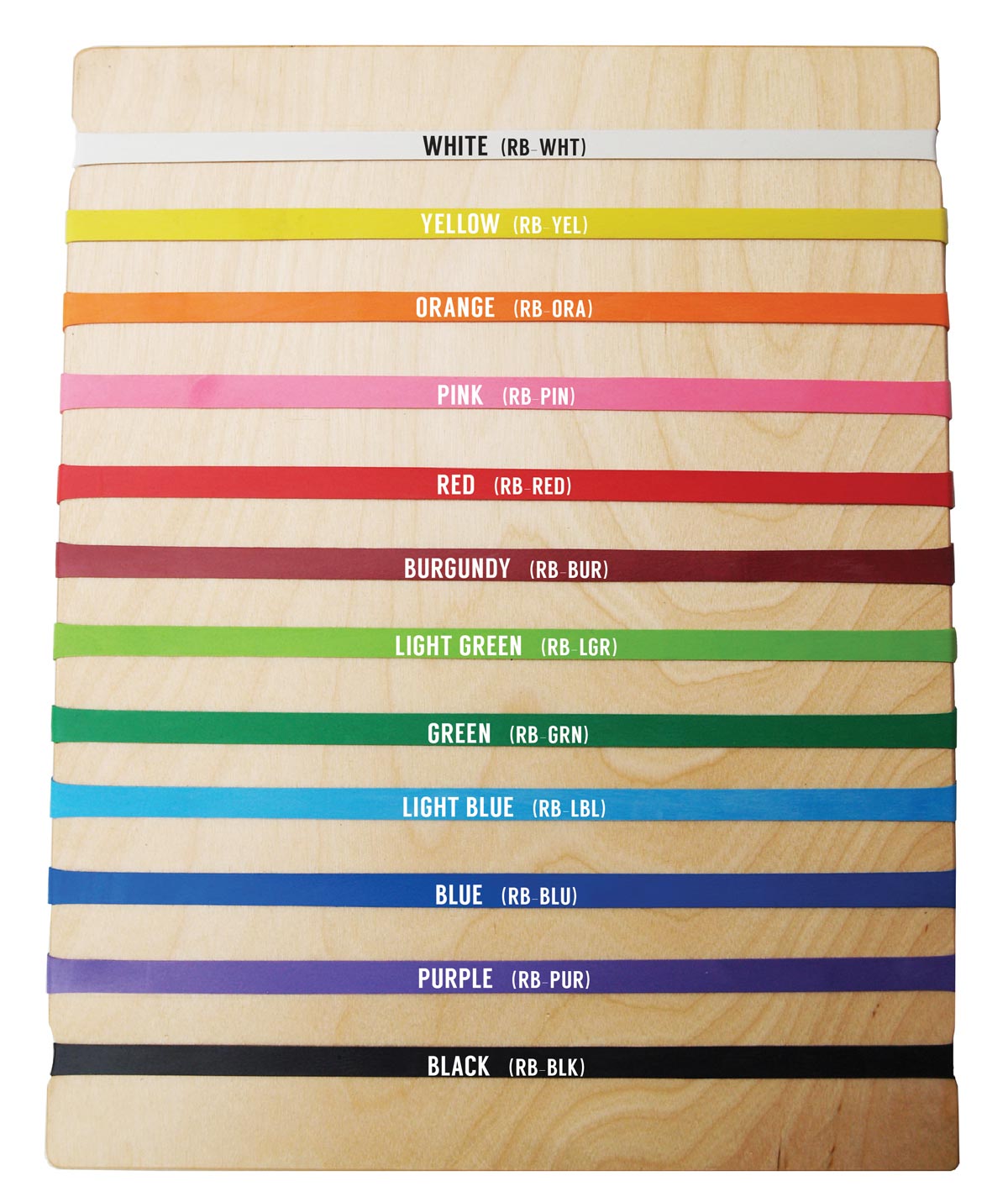 Rubber Bands
Standard Menu Sheet Sizes
A. 4 1/4" x 11"
B. 4 1/4" x 14"
C. 5 1/2" x 8 1/2"
D. 5 1/2" x 11"
E. 5 1/2" x 14"
F. 8 1/2" x 11"
G. 8 1/2" x 14"
H. 11" x 17"
Styles and Viewing
The styles of these Aspen menu covers are: one view and two view types with corner catches, three panel book four view and double plus types with top and bottom bar, four panel book six view and tri-fold three view types with frames. A multi page type is available with screw post and three ring metal binder is the other type. Top & Bottom Bars, Framed Top & Side Loading, Screw Post and Three Ring Metal Binders are available in all configurations at an additional price.
Our aspen menus are designed to hold insert sheets under diagonal picture-frame corners, horizontal bar pockets, four-sided frames, screw post or three ring metal binders. Most of our menus are turned-edge construction and can be manufactured padded or non-padded.